3 Easy Way to Brand Your Gym By embroidery Digitizing
Hey, today I am sharing an advantage of Embroidery digitizing. People are very conscious about brand even for gym. They only like to join popular, hygienic and expert gym. Sometimes no-one knows about your business and expertise until or unless you are owning franchisee.
To generate a hype, you need to advertise on internet, local media, newspaper or paid advertising sites and that is very expensive. Here are few basic items that you can customize to help establish your brand. Take a look to following brandable items and use at your work.
You can highlight the following items using digitizing embroidery:
Towel: It is the basic need of a gym and all gym members discard it into bins after use. Sometimes members carry it into the begs accidentally. Once reach at home mixed with regular towel no-one gets it back to gym.
To prevent this happing you can give an identity to gym towel by embroidered a logo by screen printing. It starts with 5$ pricing and if you ordered for bulk digitizing embroidery it could be negotiable. A screen printing embroidered logo give an identity to your gym and it also effects your gym branding.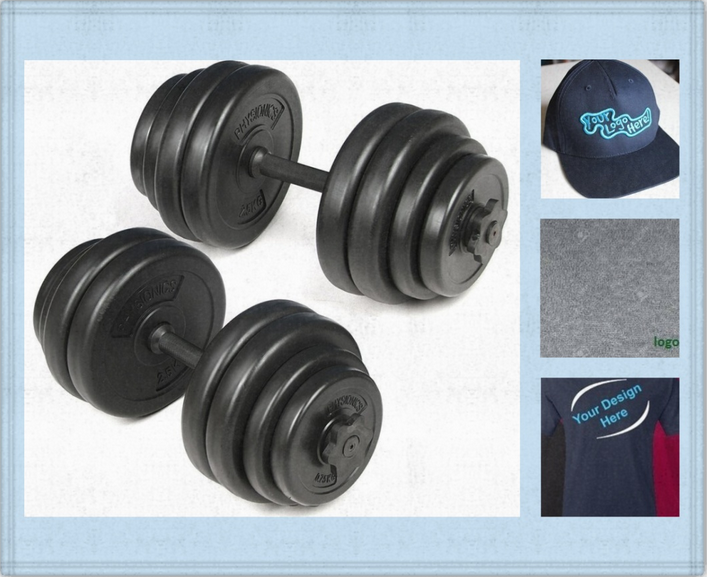 T-shirt: embroidery digitizing is the most popular way of branding. Set a dress code for trainers and customers with a t-shirt and caps  having gym's logo. Individuals always monitor everyone's outfit by which they start knowing about you without any advertisement and dress code address itself a brand value of a business.
The best thing about these items is that they are something people use. Branding items that people use is always a much better route to go when it comes to branding if you can get away with it. This is why people do things like brand pens and coffee mugs. Those are items people use every day and branding these items is an easy way to organically spread the word about their business.